Artie Matthews began his publishing career as an arranger for Baby Seals Blues, one of the first titled blues pieces. Although Matthews is known mainly for his series of five Pastime Rags, he also published the important Weary Blues in 1915. Weary Blues is significant because it is the first published blues with full a boogie woogie style walking bass in the B section.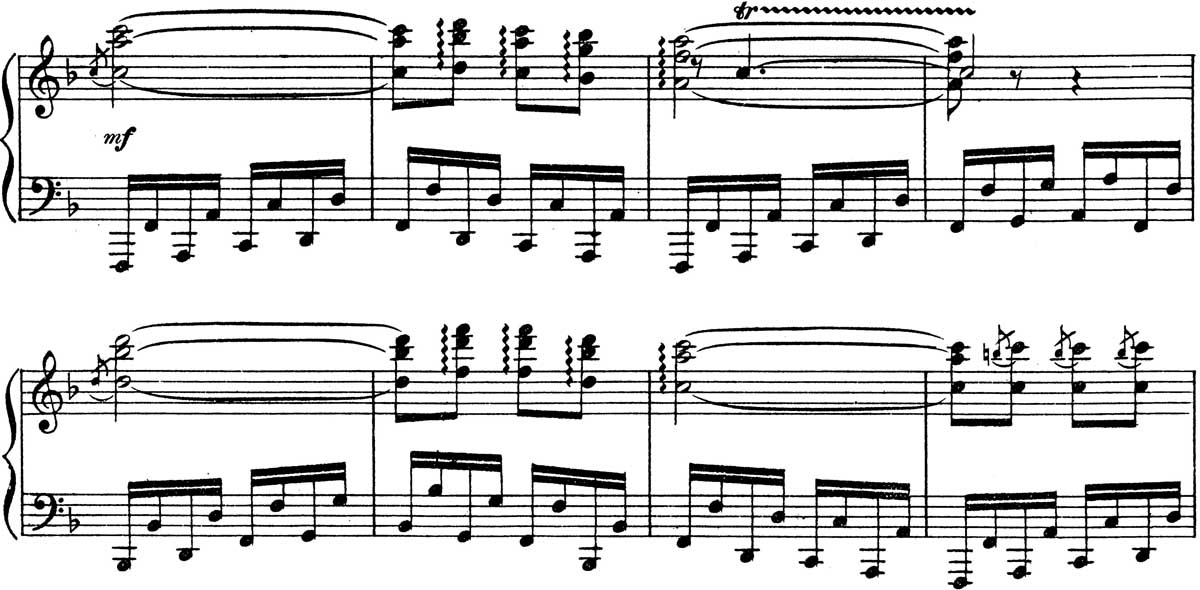 Artie Matthews – Weary Blues, measures 15-22
The sheet music for Weary Blues can be found in Beale Street and other Classic Blues, compiled by David Jasen.