Seger Ellis was best known for his sweet pop vocal recordings but was also a formidable and distinctive pianist. He was a white musician but absorbed elements of the barrelhouse style in his native Texas. Ellis was the first to make recordings with certain stylistic features of Texas blues such as stomping triad chords that jump octaves in Prairie Blues, much like Robert Shaw played later in his recording of The Ma Grinder.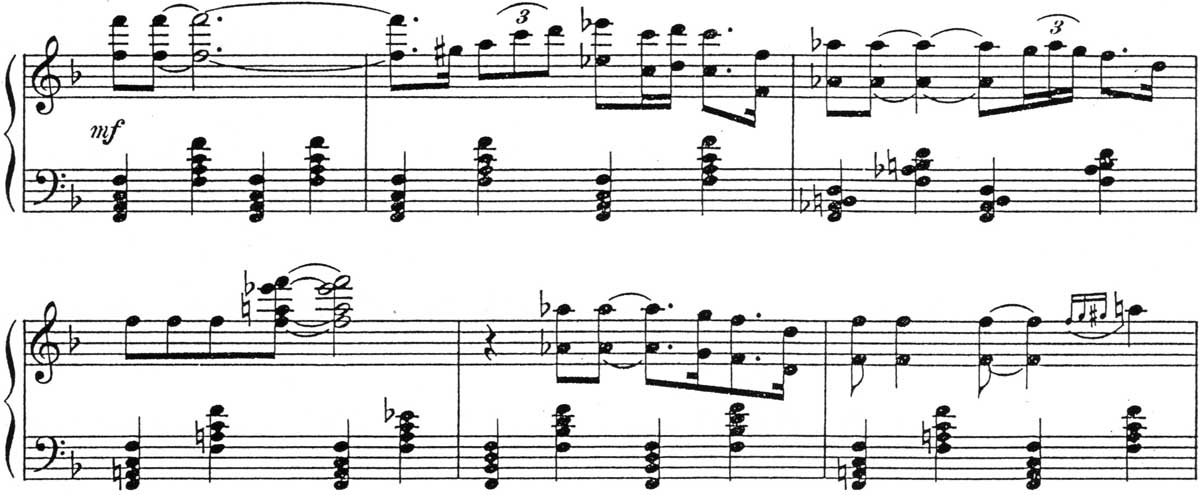 Seger Ellis – Prairie Blues, measures 44-49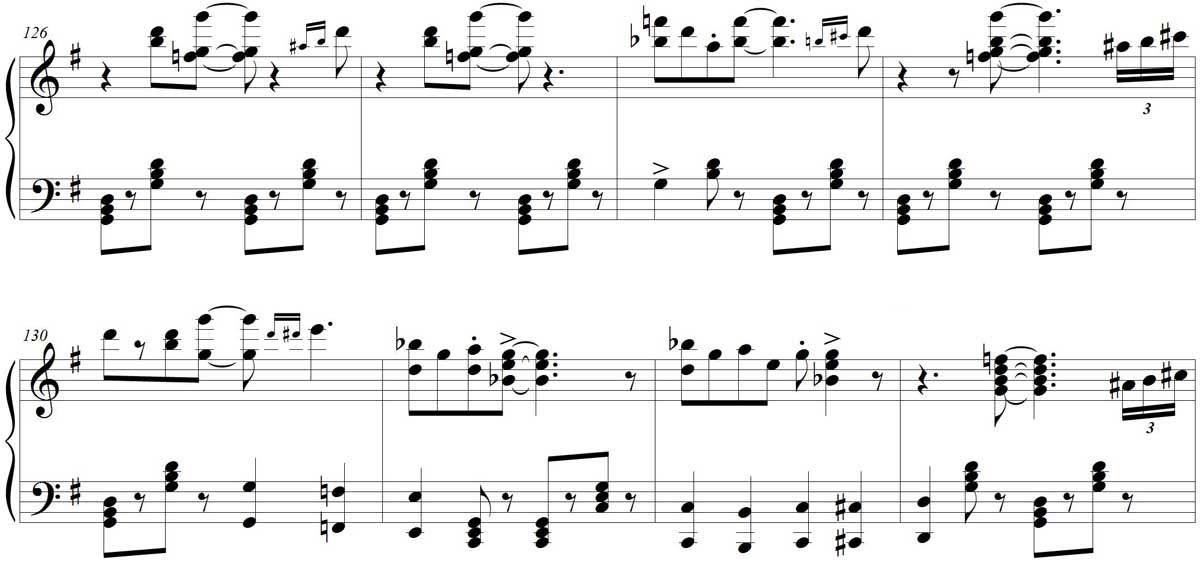 Robert Shaw – The Ma Grinder, measures 126-133
Ellis's first recordings were in 1925, Sentimental Blues and Prairie Blues, also published as sheet music. Those were in a popular/barrelhouse hybrid style. As Ellis stated in a later interview, "My stuff, it was gutbucket but I deviated slightly from the standard blues changes, put in a few extra chords." Ash Can Blues, recorded in 1925 but never released, and Texas Wail Blues, recorded as a piano roll in 1927, were closer to a pure barrelhouse sound. The original US version of Texas Wail Blues is notable for having the first known example of a chorded walking bass, albeit brief, later used by Albert Ammons in Boogie Woogie Stomp and other recordings.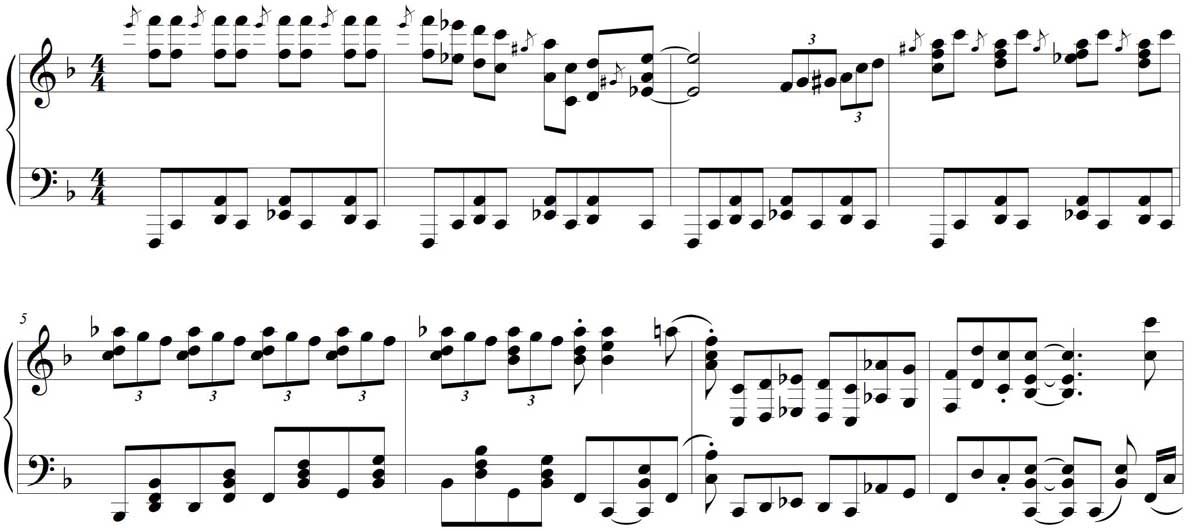 Seger Ellis – Texas Wail Blues, measures 1-8
Texas Wail Blues also features a hyperactive chromatic walking bass at 16 to-the-bar instead of the usual eight.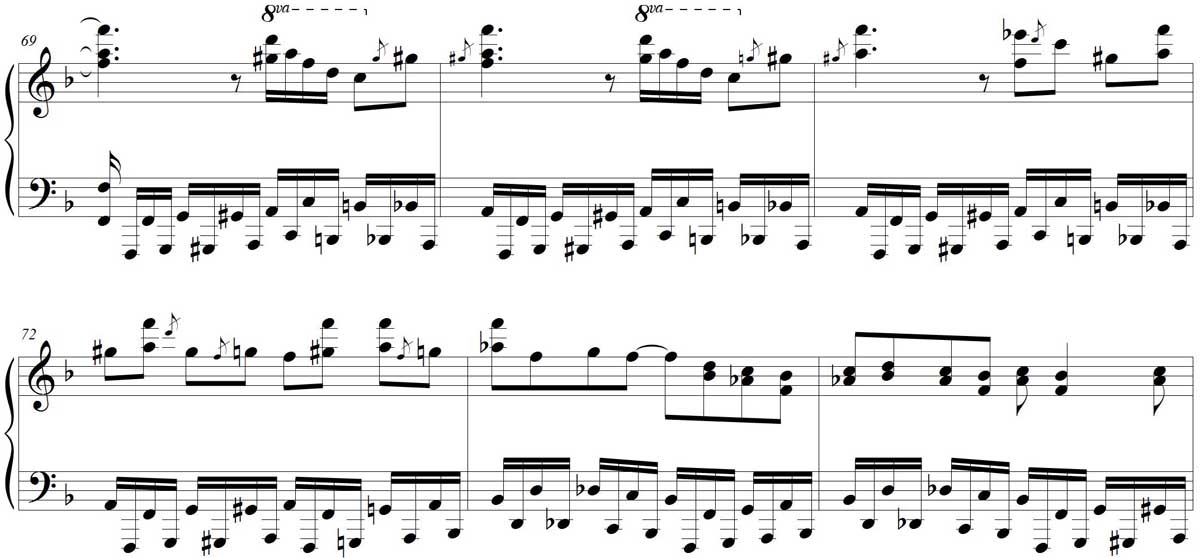 Seger Ellis – Texas Wail Blues, measures 69-74
While his first recordings were uneasy mixtures of blues and popular styles, Ellis's 1930 recording of Shivery Stomp thoroughly gels his inclinations into a personal and convincing statement. Cited by Ellis himself as his favorite piano piece, Shivery Stomp brims with vitality and is somewhat akin to the style of West Dallas Drag #2 recorded later by Rob Cooper.
Seger Ellis – Shivery Stomp
Rob Cooper – West Dallas Drag #2
Seger Ellis's piano recordings can be found on Black and White Piano Vol 1. His vocal numbers are also widely available. Sheet music for Prairie Blues and Sentimental Blues are included in Richard Riley's Early Blues Folio #2, available on his website Pianomania.com. You can order the folios directly from him using the contact information on the site.